Personalized Marketing Insights
The future of marketing is in giving you relevant data insights based on your personal (or company) goals. Generic dashboards that focus on vanity metrics like impressions or clicks just don't cut it.
Factivate combines breakthrough big-data technology with marketing analytics expertise to give you a personalized marketing performance management solution that helps you understand which strategies are working and why.
MARKETING INTELLIGENCE HAS NEVER BEEN THIS EASY OR POWERFUL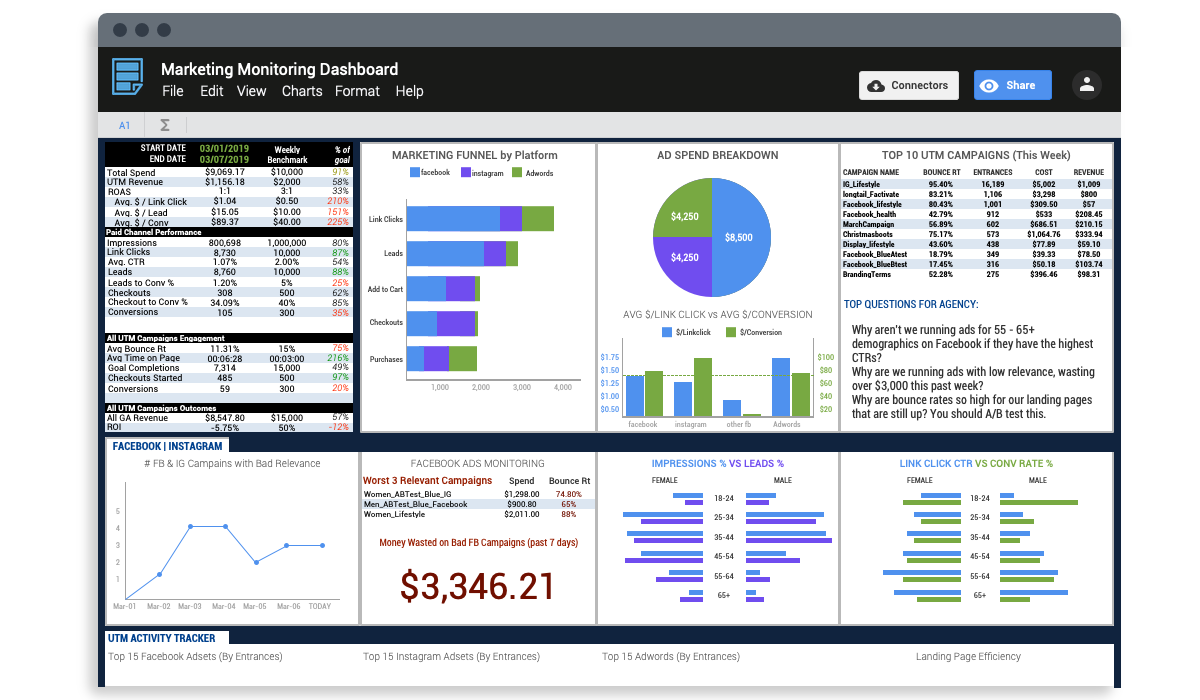 Harnessing the power of data doesn't need to be stressful. Don't settle for a tool when Factivate can provide you with a complete solution.
In today's digital world one size doesn't fit all. Factivate works with you to design a solution that's custom to your unique requirements.
Data insights require genuine transparency. Factivate combines YOUR KPIs with data from multiple sources so you can make the best "informed decisions."
We're Your Marketing Referee
Do you know which ad performed best yesterday? It's hard to make sense from all of your reports. Factivate helps you sort through the "data chaos" in order to help you make sure your resources are spent effectively and reported transparently.
Use Factivate to make sure your goals and your organization's goals are continuously aligned.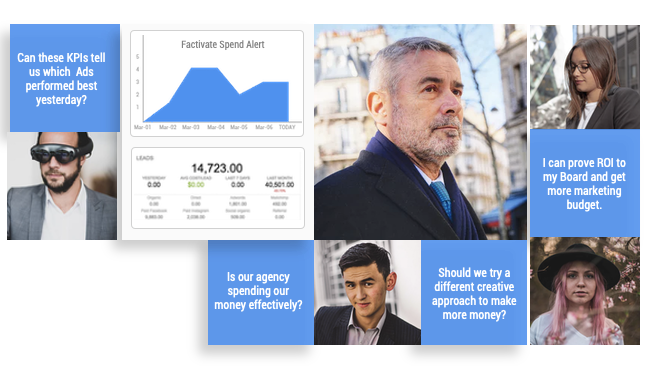 Thrive with Personalized Insights
We understand that people within an organization need to consider data slightly differently. This is why we custom-build an intelligence solution that works for your entire team.
Whether you're a brand analyst or a C-level Executive, Factivate was built to help you perform better.
Increase Your Team's Performance
We make it easy for you to see how your entire team is performing in real time. Monitoring can be done per account, per organization, or even per multiple brands.
Start out with our best-practices health check or jump ahead to our customization services. Within a few days, you won't believe you survived without Factivate before.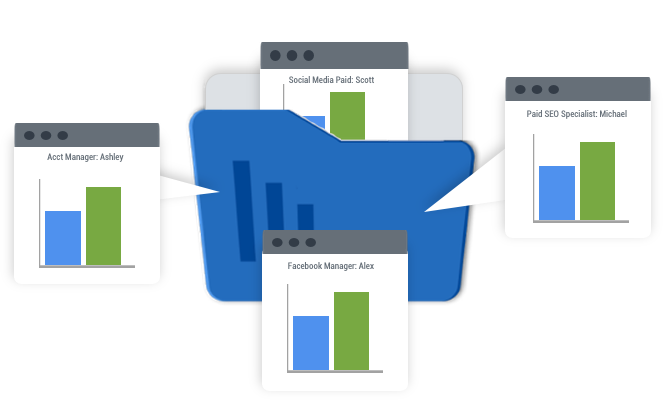 Simple Pricing
No Long Term Contracts. Cancel Anytime.