AUTOMATED SPREADSHEETS THAT WORK FOR YOU
Sign up for Free. Try our Intelligent Spreadsheets. Connect in Minutes. No Coding.
I didn't think it was possible to get such a great tool. I don't know of any other platform that can compare. It saves time and money and allows you to exactly pinpoint where to focus your marketing efforts to easily impact your ROI.
Marketing Analytics just got easier
If you know spreadsheets, you already know 95% of what you need to know to use Factivate and start automating your reports and dashboards.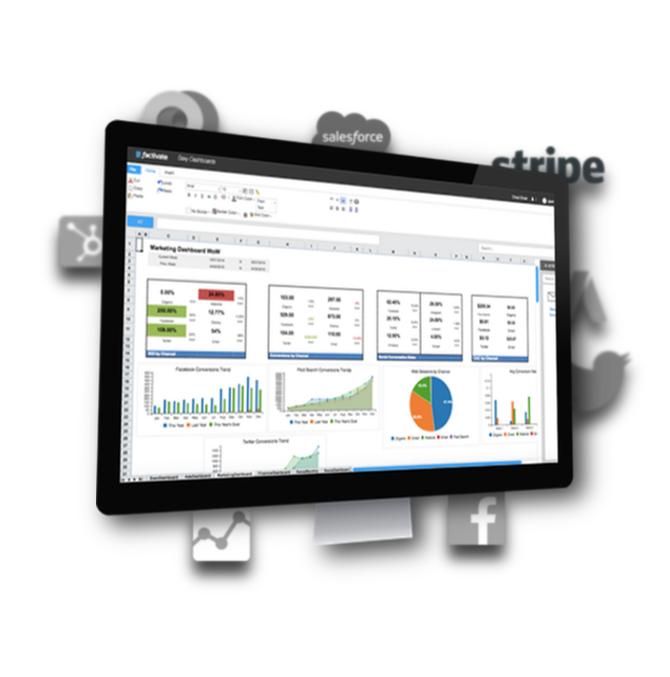 PULL ALL YOUR DATA INTO ONE PLACE
Save over 150 hours per employee per year
By connecting your spreadsheet to third party sources like Facebook Ads and Google Analytics, you can get a holistic view of your campaigns in an easy to manipulate format. This automation saves you time, decreases manual input errors, and ensures that you are always making decisions off of accurate and real-time information.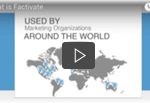 Offer a real-time, BIG DATA strategy for a fraction of the cost
On average, clients who don't use Factivate spend hundreds of thousands of dollars every year on analysts, dashboard tools, and reporting tools in order to accomplish a portion of what Factivate does automatically. With Factivate, you can: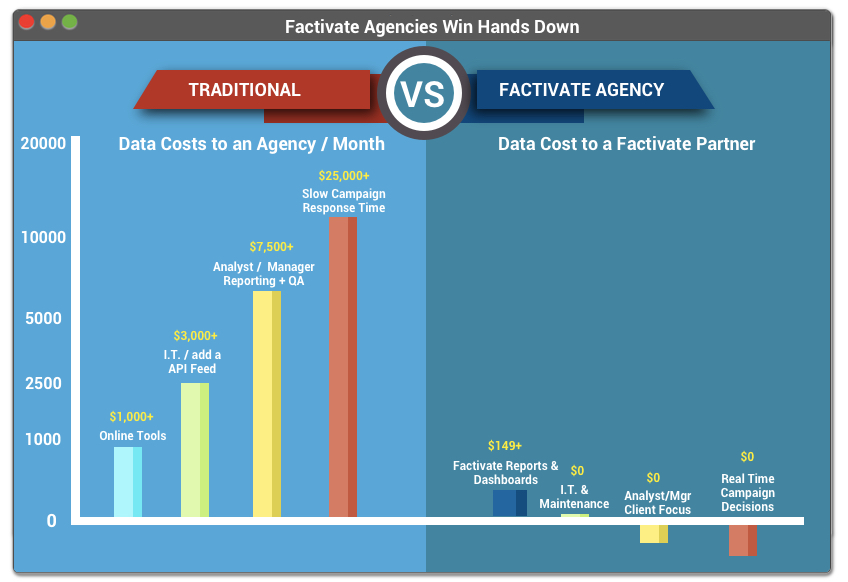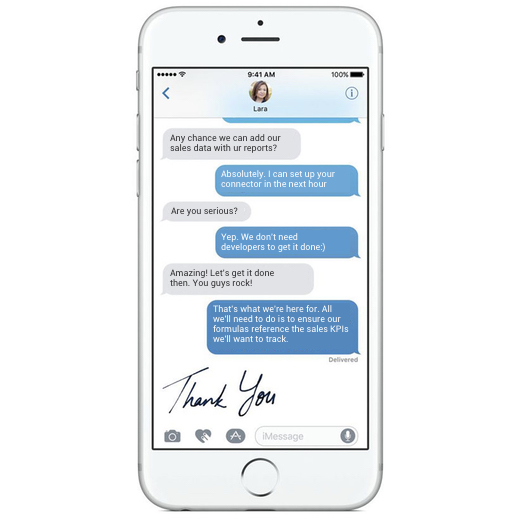 INCREASE CLIENT RETENTION
Adding Factivate To Your Portfolio Pays Off
Factivate is addictive! As clients begin to experience how easy it is to get all of their data in one place, users quickly begin to ask how they can tie into other tools. Pretty soon, their dashboards and automated reports become critical assets to their entire organizations; further strengthening your ties to their organization and reducing the chance that they leave your organization.
THE BEST AND MOST AFFORDABLE BUSINESS INTELLIGENCE PLATFORM
Monthly Subscription Pricing
Save over 40 hours each month/user for less than the cost of 1/2 cup of coffee per day!
Silver
1 User max
Build your own Automated Reports
Build your own Dashboards
free initial consultation with our Data Consultants
Unlimited Action Triggers
Access to Public Connectors
Up to 5 GB of storage
Up to 100,000 API calls / month
Subscribe
Gold
$549.00
Our Most Popular Plan
Up to 20 Users
Custom Automated Reports
Custom Built Dashboards
2 hrs/mo from dedicated Data Consultant
Unlimited Action Triggers
Access to public connectors
Up to 30 GB of storage / user
Up to 2,000,000 API calls / month
Subscribe
Enterprise
$Contact Us
Built to your exact specifications
Unlimited Users
Custom Automated Reports
Custom Built Dashboards
10 hrs/mo from dedicated Data Consultant
Unlimited Action Triggers
Reduced pricing for custom connectors
Up to 250 GB of storage / user
Up to 3,000,000 API calls / month / user
Subscribe