Industry-Leading, Smart UTM Manager
Factivate built the smartest UTM Manager to help digital marketers understand which Ads (in real-time) are most or least successful in delivering ROI (not just clicks) and why. Our Smart UTM Manager combines a client-branded UTM Link Builder (with naming conventions you can enforce) with our UTM Data Analyzer to give marketers customer engagement-level insights about any UTM link across the customer's click-journey and throughout multiple channels.

Factivate makes other people's lives easier by eliminating the inefficiencies from traditional spreadsheets

"Factivate can provide the functionality of big data analysis software without the associated cost and complex structure."

"A Top Business Intelligence tool for its combination of custom KPI alerts with custom automated reports"
Eliminate time-consuming tasks. Turn Your Marketing Data Confusion into Actionable Decisions

UTM builder with structure naming conventions you can enforce, manage and analyze.

Automatically import data from your channels in just three clicks. Goodbye manual reports.

Bring all of your KPIs from multiple sources into one place. Gone are the days of silo analysis.

Make sure your KPIs never exceed your limits. Our automated alerts work for you 24x7.

Give access to all stakeholders to ensure everyone is always up-to-date with your results.

Factivate is easy to implement, maintain, and even edit. No programming knowledge or SQL required.
Factivate's UTM Smart Manager is a real game changer! Before, we'd see 10,000 clicks on an ad in our monthly reports and think: 'Great!'. Now we can take an informed decision to immediately stop or retarget the Facebook Ad that has 10,000 clicks because we also know that 'Time on Page' was less than 10 seconds.

Alex P., Fortune 100 Company | Brand Leader
90% OF MARKETERS HAVE BROKEN ANALYTICS FOUNDATIONS
See How We Solve Your Biggest Problem to Actionable Insights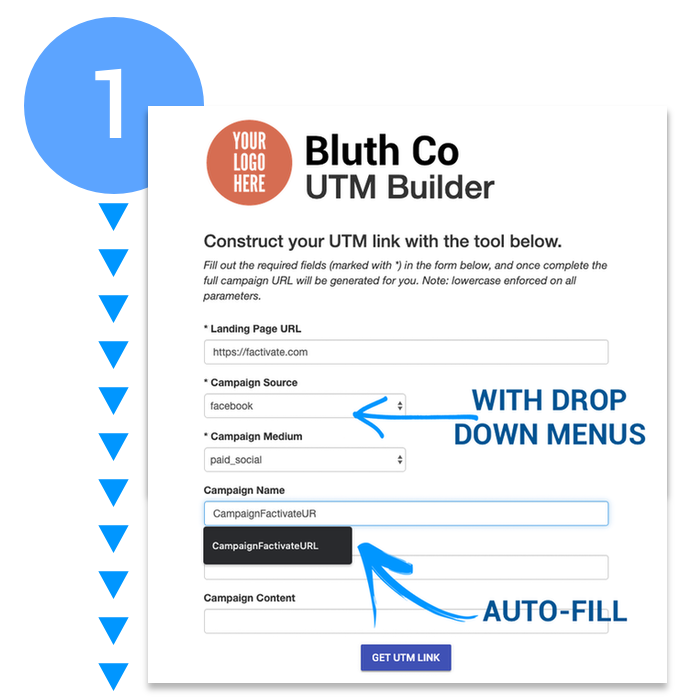 Start with your Branded UTM Link Builder Form
It's impossible to track the 'ad link click to web engagement journey' if you have bad UTM foundations. We begin the fix your data accuracy issues by providing you with a custom UTM form that enforces YOUR naming conventions.
Our custom-branded UTM form was critical for our ability to accurately track our ads while enforcing our naming conventions. No more messy spreadsheets! Thank you!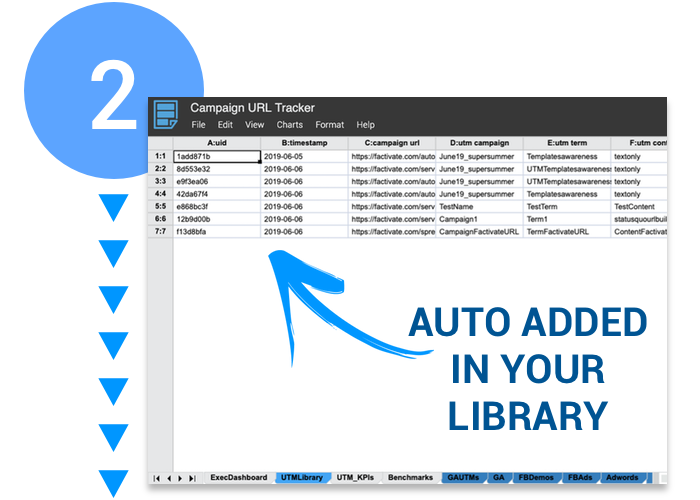 Which Auto-Saves Every UTM Link Created
Stop relying on inefficient spreadsheet processes to store all of your UTM links. Every link that is created using your UTM builder is automagically sent into your Factivate UTM Library for your records. Now you'll know when each link was created and have a historical database to perform even better analytics.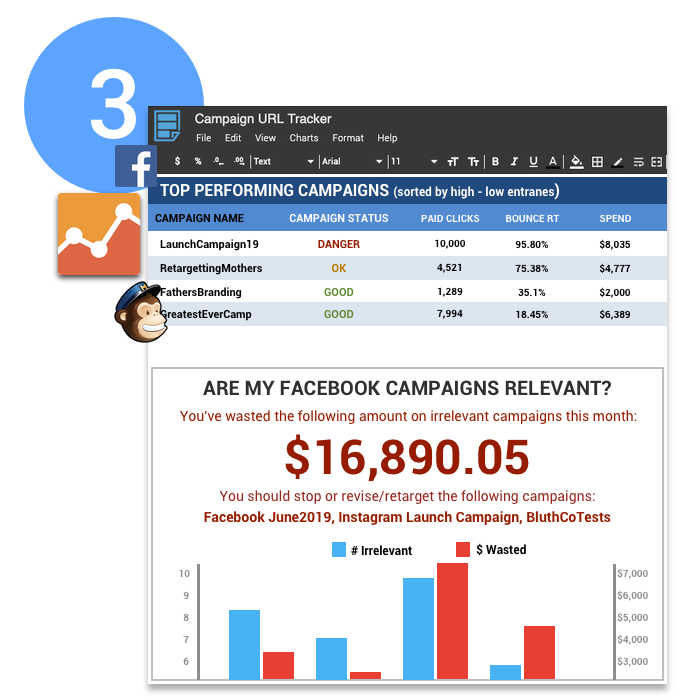 To Give You Great Insights for Better Decisions
Now you can determine which Ad worked best because you can understand the entire customer journey.
We hate that marketers receive campaign reports that say very little. Your Factivate UTM Marketing Analytics platform provides you with best-practice Executive Dashboard and Analyst views that auto-import your marketing data (from your numerous marketing channels) and give you the insights necessary to be efficient with your spend.
Get The UTM Smart Manager | Custom UTM Builder, Library, & Analyzer
Simple Pricing
No Long Term Contracts. Cancel Anytime.
HAVE ADDITIONAL NEEDS THAT GO BEYOND OUR SMART UTM MANAGER?
Meet Factivate's Marketing Performance Management Solution
What happens when you combine the best elements from complex BI solutions, Business Dashboard tools, and Spreadsheet tools into one platform?
You end up building the most powerful and easy-to-use Marketing Performance Management solution that can be set up in minutes and is available to any serious digital marketer at a fraction of the cost of the typical multi-million dollar Business Intelligence implementations.
Click below to learn more: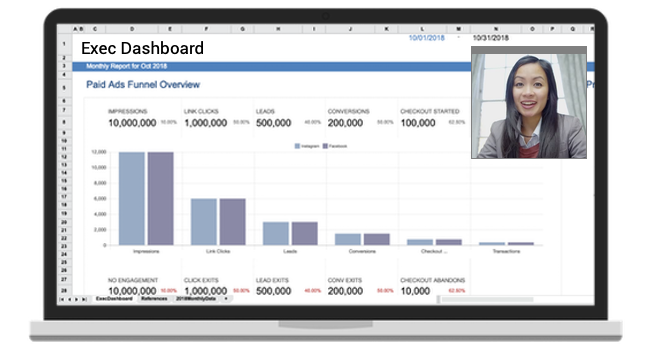 UTM KPI MANAGEMENT WHITE PAPER
90% of Marketers have Bad UTM Management Practices
Learn How to Structure, Create, Store and Track the UTM Performance of your Campaign Links Across Multiple Channels to Understand Which Campaigns Work Best