Gain Transparency From All Your Paid Efforts
Save hundreds of hours in copying and pasting UTM tags. With this amazing solution, you'll automatically build your own UTM campaign library while gaining visibility into all of your campaigns, adsets, and ads in one place.
GET EVERYONE ON THE SAME PAGE
Build, Save, and Track all your Campaign URLs from one place
We've taken our experience from transforming Fortune 100 marketing analytics practices to help everyone easily gain control and transparency from their UTM campaigns. It all starts with a custom-made UTM builder per organization.
Get Deeper Campaign Insights per Management Level
We'll hold your hand to build you a custom-tailored view per Executive, Manager, and Analyst so those insights can be analyzed on a personal basis. Use these views to keep a check on your agencies and get deeper insights on which campaign ads have worked best on a per channel basis and on a per web engagement basis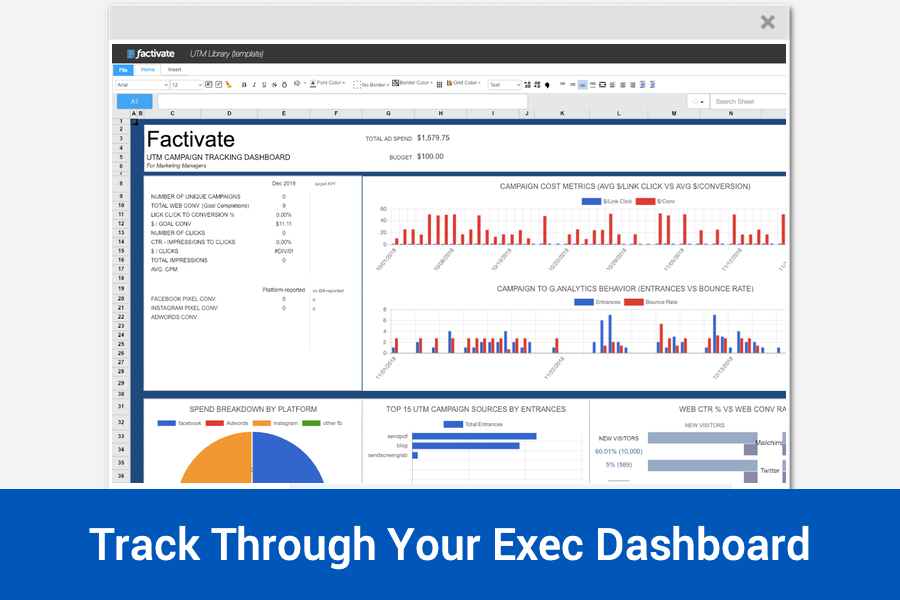 Fill out the form below to speak with one of our analytics consultants today. We'll get you set up and running in less than a week!